On Sunday, the U.S. Coast Guard conducted a miraculous rescue, saving four divers who had failed to surface at a site about 50 miles off the coast of North Carolina. 
On Sunday, watchstanders at Coast Guard Sector North Carolina received an alert from Coast Guard Sector Charleston, which reported that four men failed to resurface while diving about 63 miles to the east of Myrtle Beach. Sector North Carolina dispatched multiple assets, including a helicopter aircrew out of Air Station Elizabeth City, two HC-130 long distance search aircraft, a motor lifeboat and two locally-based cutters, Sailfish and Yellowfin. 
At about 0045 hours on Monday morning, one of the HC-130 aircrews spotted a strobe light in the water. The crew dropped a liferaft out of the back of the plane to help the divers stay afloat until aid could arrive. 
Sector North Carolina coordinated with a nearby ship (the U.S. Navy destroyer USS Porter, according to NPR) to divert and shelter the divers until a Coast Guard response boat could arrive on scene. The survivors were pulled aboard and they made it back to Coast Guard Station Oak Island just after 0600. No injuries were reported.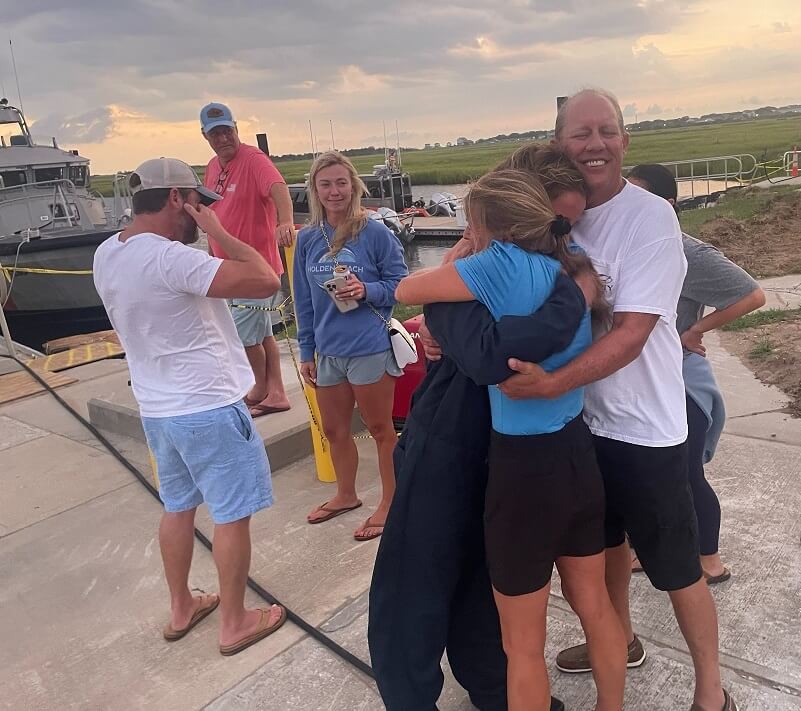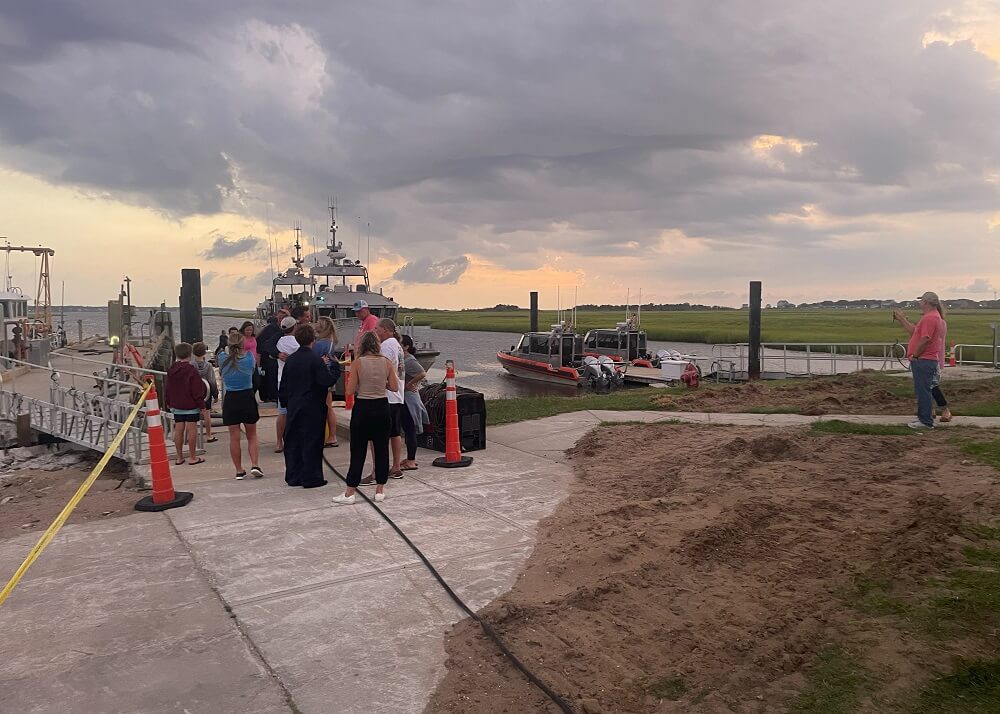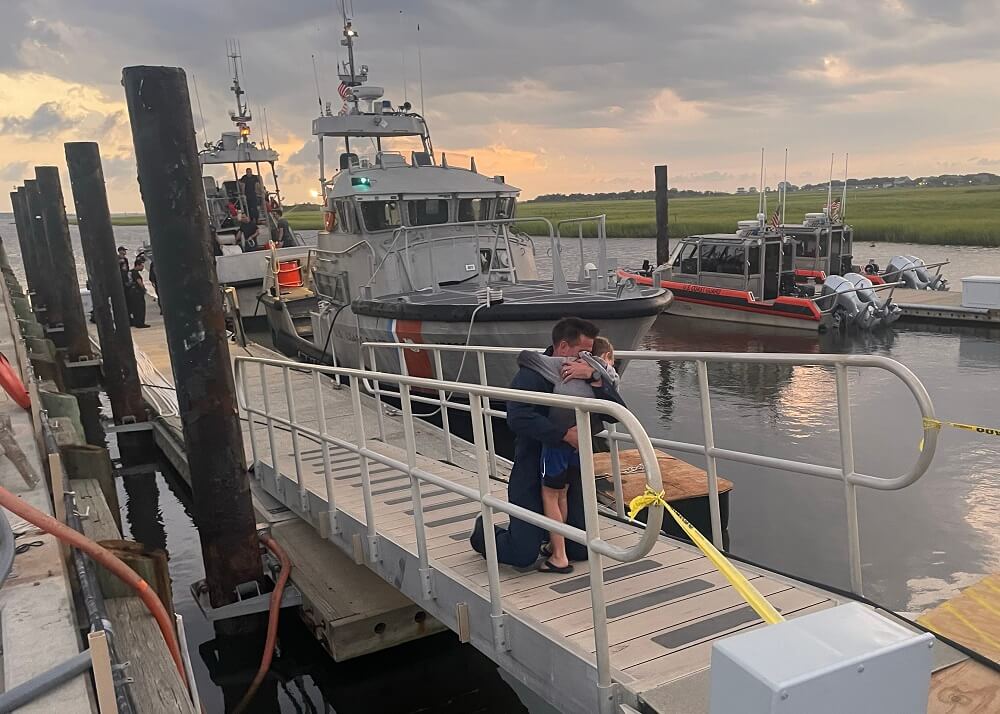 The Coast Guard identified the survivors as Ben Wiggins, 64; Luke Lodge, 26; Daniel Williams, 46; and Evan Williams, 16. 
The reason that the divers went missing is under investigation. "The big thing is the fact that we were able to bring them back home safely and reunite them with their friends and family," Coast Guard spokesman Jonathan Lally told NPR.